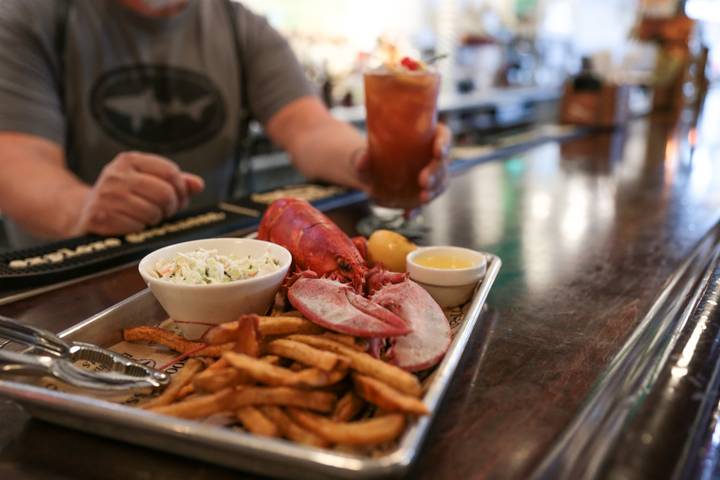 It's our Sunday Lobster Party ... New Year's Eve style! Every Sunday we've been serving up 1.25 lb lobsters with hot butter for just $10. Yes ... $10! 

For New Year's Eve, we're kickin' it up a notch to help ring in 2018! Still a 1.25 lb lobster for $10, but you can also add on any of the delicious options below (al la carte). And guess what else? We're offering select bottles of wine for half the price!
Appetizers
Half Dozen Pomegranate Stained Oysters $14
Raw Oyster Selection $ each
Lobster Bisque $10
Oyster Stew $8
Mixed Grill Entrees
Lobster $10
Crab Cake $8
Scallops $12
Beef Tenderloin $12
Salmon $8
Sides
Herbed Cauliflower Mash $4
Roasted Red Potatoes $4
Seasonal Vegetable $5
Savory Sage Hush Puppies $4
Old Bay Fries $3
Desserts
Chocolate Blackout Cake $8
Pretzel Salad $8

Reservations are recommended. Give us a jingle at 302-226-3600 and get ready to toast to 2018!