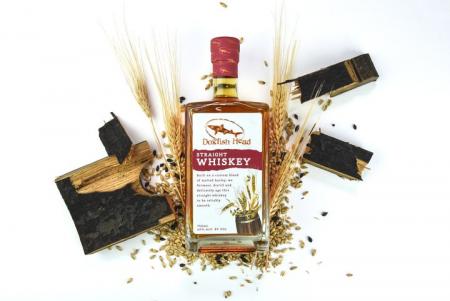 It's National Whiskey Day … come'n celebrate with us!
Join us at Chesapeake & Maine on Saturday, May 18, starting at 4 p.m., as we celebrate National Whiskey Day with a slew of scrumptious specials! Check out this menu!
Drunken Dogfish Head Distilling Co. Whiskey Maine Mussels with smoked bacon, mirepoix, chopped tomato, fresh herbs
Whiskey Oyster Luge featuring Dogfish Head Distilling Co. whiskey
Dogfish Head Distilling Co. Alternate Takes Old Fashioned Glazed Duck Breast served with a jasmine rice pilaf and grilled asparagus from Fifers Orchards
Dogfish Head Distilling Co. Whiskey Crème Chesapeake Rockfish served with redskin potatoes, charred Cipollini and a cherry tomato hash
Smoked Vanilla Crème Brûlée
25% off all the whiskey cocktails on our menu ... Sonic Archeology, Alternate Avenue, Barrel-Aged Sonic Archeology, Barrel-Aged Paper Plane and Dapper Cran's Pomade
But that's not all, folks! We'll also be selling bottles of Dogfish Head Distilling Co.'s Straight Whiskey to-go. Formerly known as Analog Whiskey, Straight Whiskey is built on a custom blend of malted barley that we mill, ferment, distill and age onsite. After spending 24 months in lighter char oak barrels, this delicately aged and reliably smooth liquid exudes aromas of caramel apple and shortbread, and boasts flavors of butterscotch, cedar wood, walnut and just a touch of raspberry.
And if you're just looking to taste our myriad of scratch-made whiskeys, we'll have folks from our distilling team onsite from 5-7 p.m., offering guided whiskey tastings. They'll also be signing whiskey bottles, answering questions and giving away some sweet swag … including a selection of off-centered cocktail recipes.