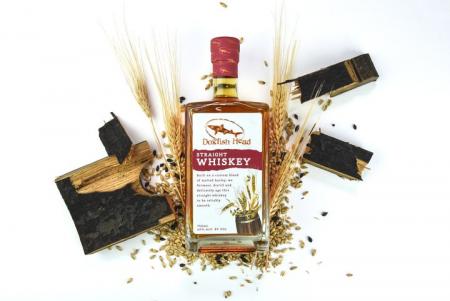 It's National Whiskey Day … come'n celebrate with us!
Join us at our Rehoboth brewpub on Saturday, May 18 to celebrate National Whiskey Day with a delicious Smash the Stack cocktail featuring Dogfish Head Distilling Co.'s Straight Whiskey. Straight Whiskey mixed with house-made mint syrup, lemon and a dash of bitters topped with Dogfish Head's Burton Baton – does it get much better than that?! And as you're enjoying this tasty tipple, we'll be showing the day's horse race … so don't forget to wear your most festive hat!
Formerly known as Analog Whiskey, Straight Whiskey is built on a custom blend of malted barley that we mill, ferment, distill and age onsite. After spending 24 months in lighter char oak barrels, this delicately aged and reliably smooth liquid exudes aromas of caramel apple and shortbread, and boasts flavors of butterscotch, cedar wood, walnut and just a touch of raspberry.