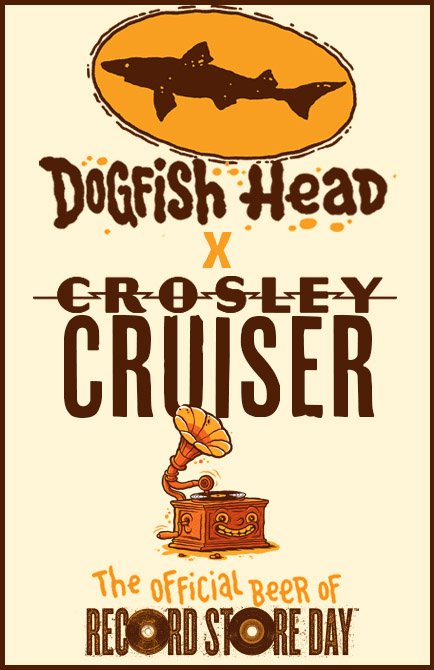 Just a heads up! It turns out we won't be able to bring the Dogfish x Crosley Cruiser tonight ... whomp, whomp, whomp. But! We are still bringing the fun with giveaways, prizes, co-worker shenanigans and so much more! We've got live music featuring Zach Cutler & Alison Carney, and DJ Sharkey will be on the 1's and 2's. AND! You'll find 10 of our off-centered ales on tap ... including 2014 120 Minute IPA! See you tonight?!
---
Music has been a part of Dogfish Head since before Dogfish Head. So it's natural fit
for a brewery that makes 'Analog Beer for the Digital Age' to be the Official Beer of
Record Store Day, a celebration of the unique culture of record stores and the
special role they play in their communities. Now in our third year as the Official
Beer of Record Store Day, we're hitting the road with our good pals at Crosley Radio
on a two-month, 29-city tour!