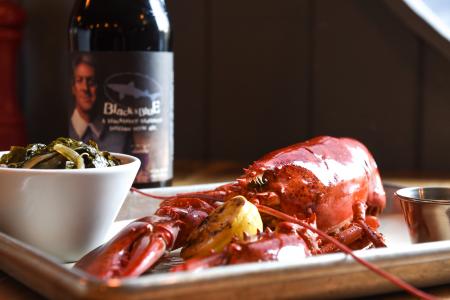 It's a Lobster Party! We're serving up 1.25 lb lobsters every Sunday for just $10! That's right, join us Sundays from 12-9 p.m. for one CLAWesome deal! We'll provide the hot butter and succulent lobster. You add on your choice of fresh sides and a cocktail … or two!
The nitty gritty on this wonderful deal...
This is a dine-in only deal ... sorry, can't take 'em with you.
We've only got so many lobsters every Sunday, so this is a 'while supplies last' kind of deal!