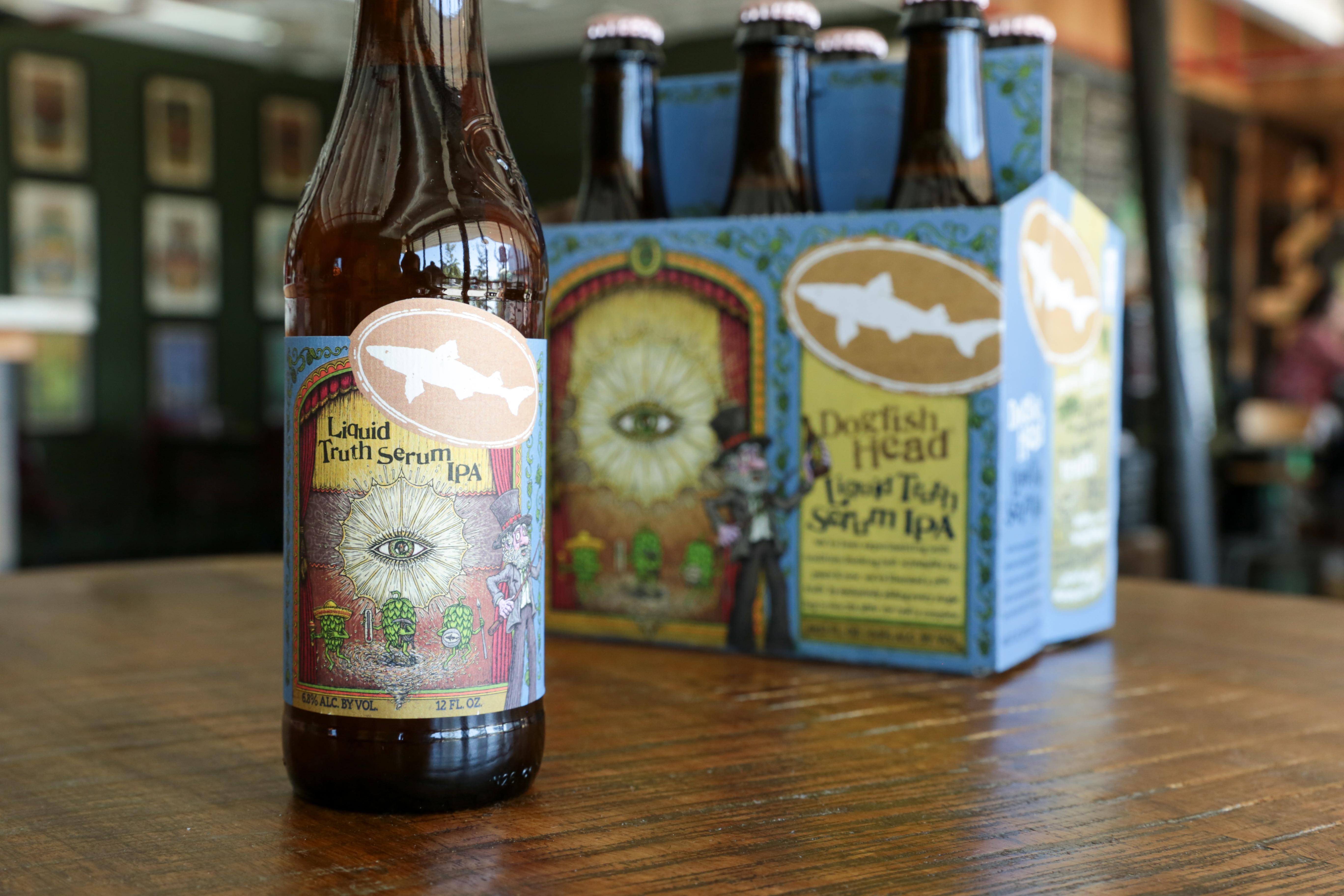 We're releasing our newest beer Liquid Truth Serum IPA! To celebrate, our food truck will be featuring Liquid Truth Serum Short Rib Sliders, our merchandise shop will have  t-shirts, posters and coasters available for purchase, and of course we'll have Liquid Truth Serum on tap!
An IPA brewed with three different hop additions throughout the whirlpool, this unique process makes for a beer that's truthfully hoppy without being deceptively bitter.
We're also giving away a FREE pint with every merchandise purchase!!!