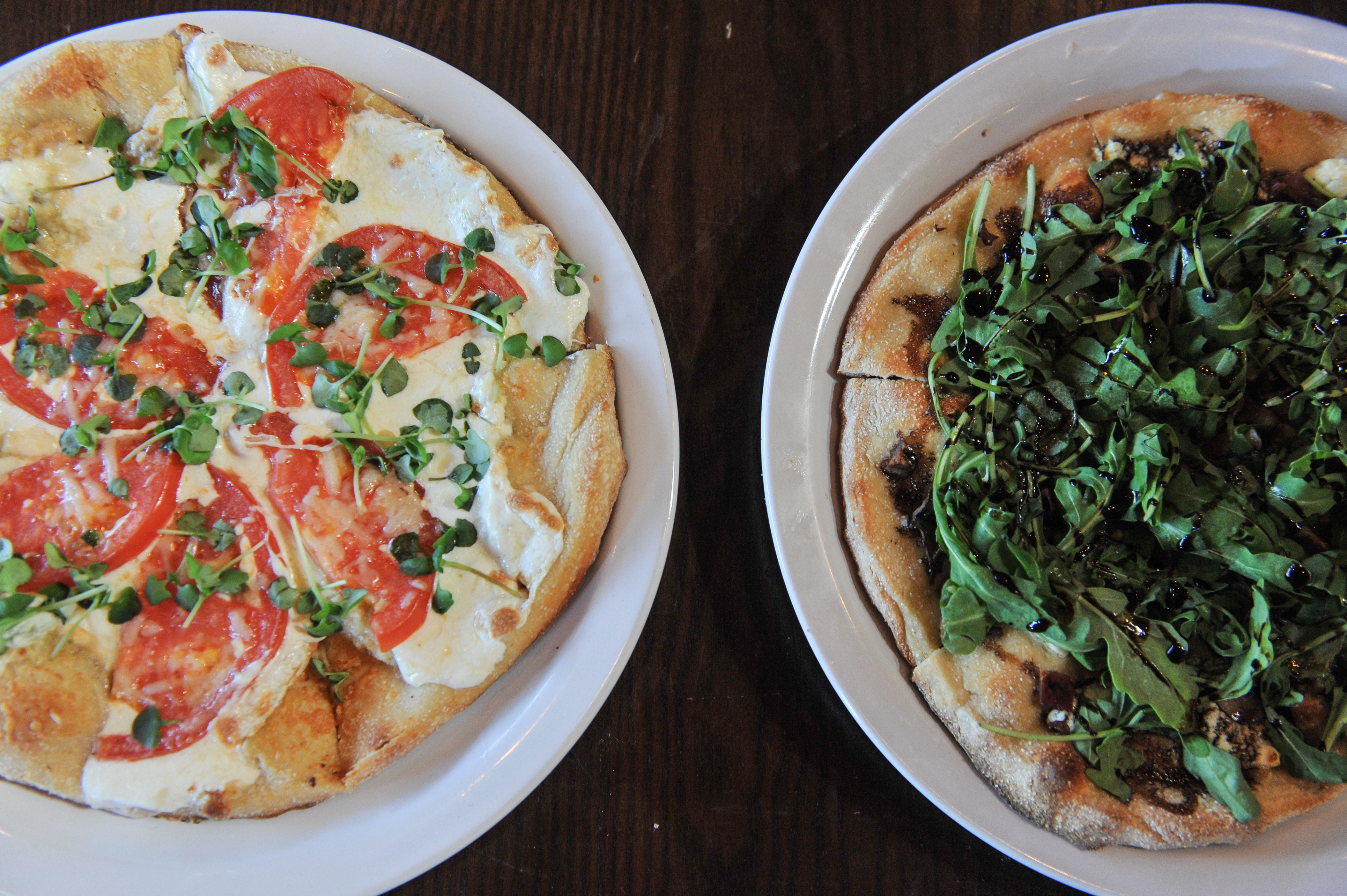 Can you believe it? This will be our very last beer dinner in our original space! After 22-years of glorious beer dinners at Dogfish Head Brewings & Eats, it all comes down to this. 
Our kitchen team has been working hard to develop the perfect menu, and by golly, we think they've got it! Designed in collaboration with some of our longest tenured co-workers - Sam, Mariah, Olivia and Linda - this menu is full of heart and soul.
Join us alongside Dogfish's very own Sam and Mariah Calagione as we feast in this special place one last time. This will not only be a four-course dinner you won't forget, but an evening among family that will last forever!
First Course
Wood-Grilled Buffalo Chicken Ravioli
Blue Cheese Espuma, Celery, Carrot 
Paired with Shelter Pale Ale
Second Course
Wood-Grilled Calamari Salad
Bitter Greens, Tempura Veg, Citrus Vinaigrette
Paired with our Flesh & Blood Shandy
Third Course (trio)
Indulgence 2.0
50/50 Burger, Yellow Cheddar, Burton Baton Bacon Jam, Blooming Shallot
Pastrami Salmon Sandwich
Brussels "Krout", Tomato Marmalade, Shaved Red Onion
Mini Canary Pizza
Roasted Red pepper Sauce, Grilled Pheasant, Scallion
Paired with 2014 Burton Baton
Fourth Course (duo)
Mini Apple Pie
Streusel Crumble, Salted Carmel 
Brownie Sundae
World Wide Stout Brownie, Vanilla Ice Cream, Chocolate Ganche
Paired with a Deconstructed Beer Float of World Wide Stout running through Sassafras in a Randall Jr. with Cinnamon Ice Cream
Tickets* are $65 per person (including gratuity).  
*Mug Club member?  You do receive a 15% discount ... redeem as usual!
Menu and beer subject to change based on availability and awesomeness. Also, if you have any dietary needs/restrictions, please contact us prior to the beer dinner and we'll do our best to accommodate.