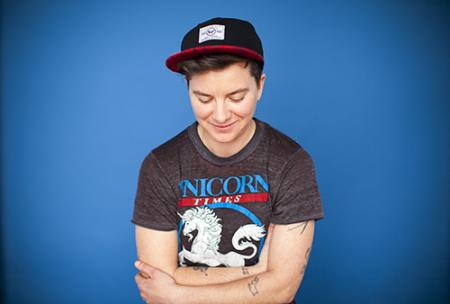 We're keeping the Analog-A-Go-Go fun go-going with live music by Kerry Hallett on Saturday, November 9 from 6-9 p.m. 
Kerry Hallett is a Philadelphia-turned-Rehoboth musician and songwriter that's been playing and recording with bands from Philadelphia to Portland, Oregon, since 2005. Her songs fuse warm, velvety vocals with catchy, pop-folk sensibilities. Her debut EP was produced by Erin McKeown and was hailed by WXPN's The Key as "hearkening back to some of the best singer-songwriters in recent memory: Brandi Carlile, Passenger, Tegan and Sarah, with a Jenny Lewis-ian sense of arrangement and fearless genre-hopping." Her live performances charm listeners with a blend of her own infectious tunes and an encyclopedic collection of genre-bending covers.
And to accompany Kerry's performance, we're offering $10 off our Seafood Keg ... a heaping pile of fresh shellfish, local vegetables and potatoes in an aromatic broth, served with grilled bread and drawn butter in a repurposed beer keg.
Don't forget! The Analog-A-Go-Go celebration continues all weekend long across Dogfish Head's coastal Delaware properties. For more information about the weekend's festivities, click HERE!