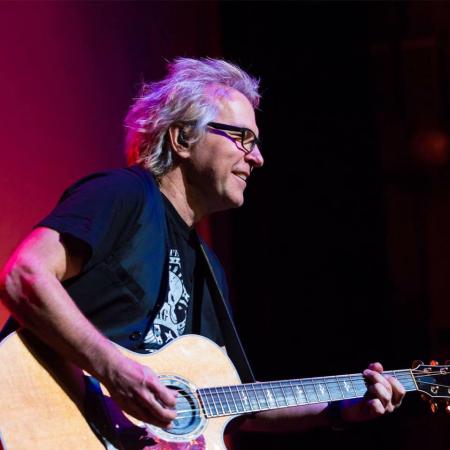 It's that time of year again … Jazz Fest! And we're getting in on the fun with a variety of live music acts and events across our coastal Delaware properties.
Stop by Chesapeake & Maine on Saturday, October 19 from 10 a.m. to 2 p.m. to enjoy a festive, music-themed brunch. To accompany your brunch-time eats and drinks, Keith Mack – a Rehoboth local turned professional guitarist – will be playing a mix of jazz favorites. Give us a jingle at 302-226-3600 to make your reservation now!
BRUNCH MENU
Sammy Davis Jr. Chicken Parm: Herb breaded chicken breast with marinara, mozzarella and basil on a Kaiser roll
Shaken Bacon Egg and Cheese Sandy: Smoked bacon, two eggs and Chapel Hill aged cheddar
All Blues French Toast: Wild Maine blueberry cobbler, streusel and whipped cream
Hot Jazzy Biscuits: Chipped lamb shoulder cream sauce over house-made buttermilk biscuits – inspired by Chip Jackson
Seventh Chord Simple Breakfast: Two eggs (any style), toasty bread, home fries and your choice of smoked bacon or sausage patty
Ragin Cajun Fillet of Fish Sandwich: Shredded Iceberg, sliced tomato, chips and remoulade
Chopped Maine Lobster Roll: Light lemon mayo and melted butter on a split top bun
Class Burger – Add crab, lobster and/or Beernaise sauce:  Angus beef, leaf lettuce and sliced tomato
Simple Salad – Add pickled vegetables: Seasonal artisan mixed greens, Palo Santo Marron gastrique and course salt
Fifer Autumn Harvest Salad: Tuscan kale, honey crisp apple, roasted butternut squash, pickled red onion, toasted almonds, goat cheese, caramelized shallot and thyme vinaigrette
Sides: Home fries, French fries, coleslaw, fresh fruit, collards and aged cheddar polenta
And don't forget … we'll have a slew of keg-conditioned cocktails and draft beers available for your imbibing pleasures!
For more information about Jazz Fest and its lineup of musical happenings, click HERE!