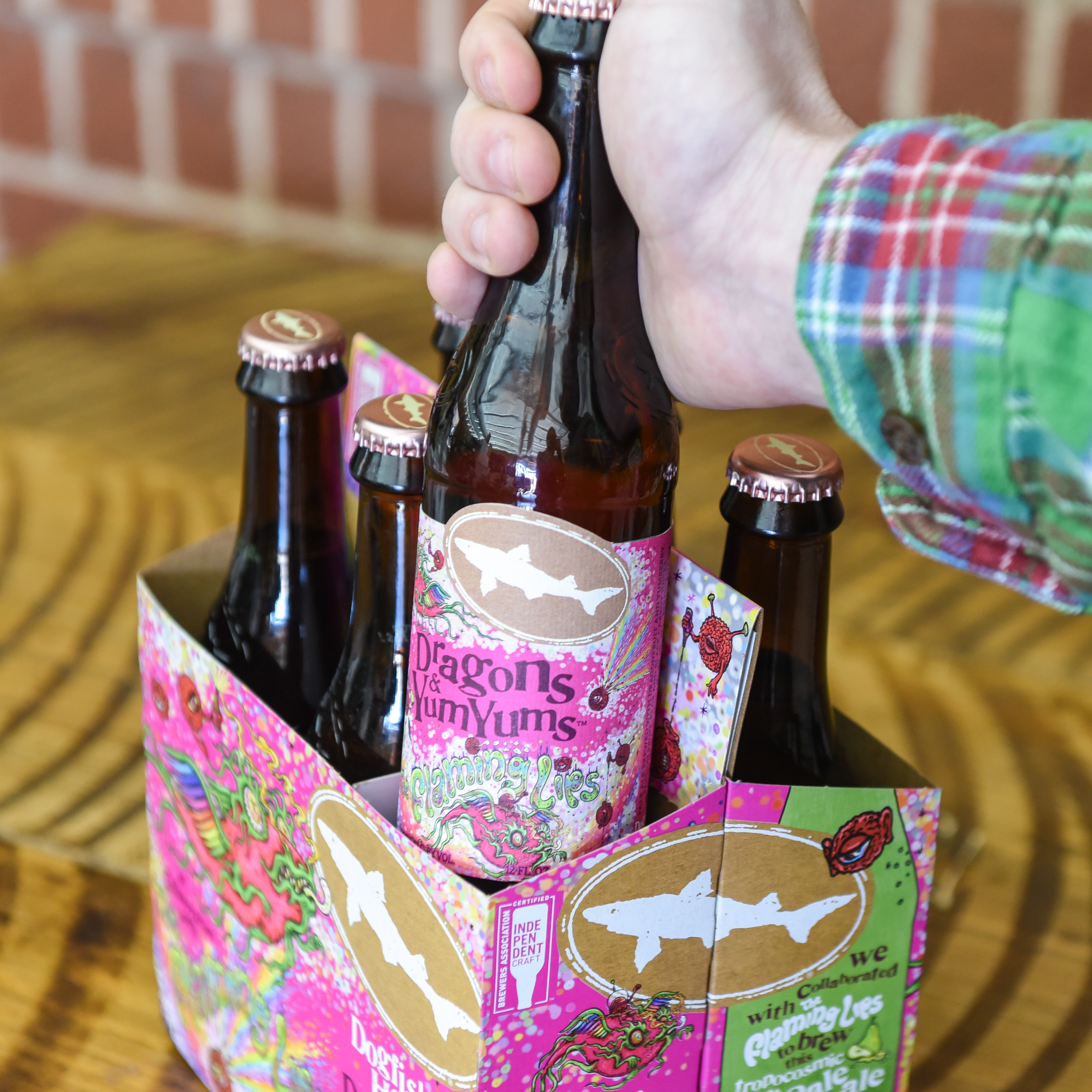 Join us at our Rehoboth Beach brewpub on Friday, March 23 from 6 p.m. to 1 a.m. to celebrate the release of Dragons & YumYums, our 2018 music collaboration beer with The Flaming Lips! From 6-8 p.m. we'll be showing Flaming Lips music videos on our projection screen and we'll have tons of Record Store Day giveaways to share throughout the night!
A collaboration with The Flaming Lips, Dragons & YumYums is a lip-smackingly tart pale ale brewed with dragon fruit, yumberry, passionfruit, pear juice and black carrot juice! Intensely tropical yet subtlety bitter, this brew clocks in at 6.5% ABV and offers an explosion of fruit in every sip! Inspired by the beer's unique ingredients, Flaming Lips front man Wayne Coyne wrote an original song about Dragons & YumYums … making it the first beer with its own theme song!
Don't miss out on this awesome party (and this stellar beer)! We'll see you there!