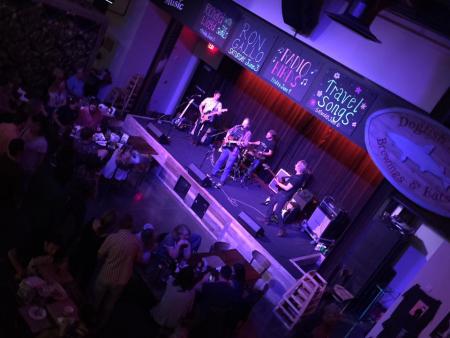 From up and coming young artists to more experienced musicians, we'll be featuring local music every Wednesday night ... and on December 11, Bryan Scar takes the stage from 6-8 p.m.
Bryan Scar was born into a family with a deep love of music, a passion that he inherited at an early age. Bryan's first guitar was a flamenco guitar handed down to him from his uncle. As he moved in and out of various bands through high school and college, Bryan developed a unique songwriting style composed of his many influences, including John Denver, Billy Joel and Jim Croce. During this time, he also gained experience as a composer, mastering the song process from start to finish.
After one year of studying music in Los Angeles, California, Bryan returned to his home state of Delaware in late 2012 to start his journey as a solo artist. He draws his inspiration from America's countryside, his personal journey as an artist and events in history. Since 2013, he has released two albums, played numerous times on local radio/television stations and was nominated for the "Best Local Artist" award in 2016.