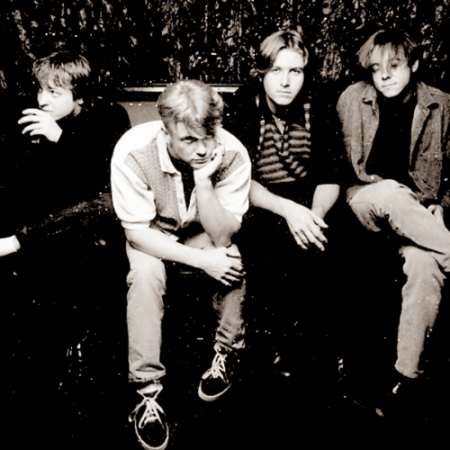 We're kicking off Dogfish Head's annual, weekend-long Analog-A-Go-Go celebration with a free, live show by Deep Blue Something!
A Texas-based dream pop band, this quintet is best known for its 1995 worldwide, smash hit single 'Breakfast at Tiffany's.' After its initial success, Deep Blue Something took a long hiatus from its music, but reconvened in 2016 to record the 'Locust House EP.' Since them, its EP has expanded into a full-length album and the group is now traveling the world to share its music with fans both near and far … including those here at our Rehoboth brewpub! Stop by on Friday, November 8, to give them a listen!
Show starts at 10 p.m. No cover.
And don't forget! The Analog-A-Go-Go fun continues on Saturday, November 9, at the Dogfish Head Tasting Room & Kitchen, our sister restaurant Chesapeake & Maine AND here on our world-class music stage with a show by Bronze Radio Return. For more information about Analog-A-Go-Go weekend, click HERE!