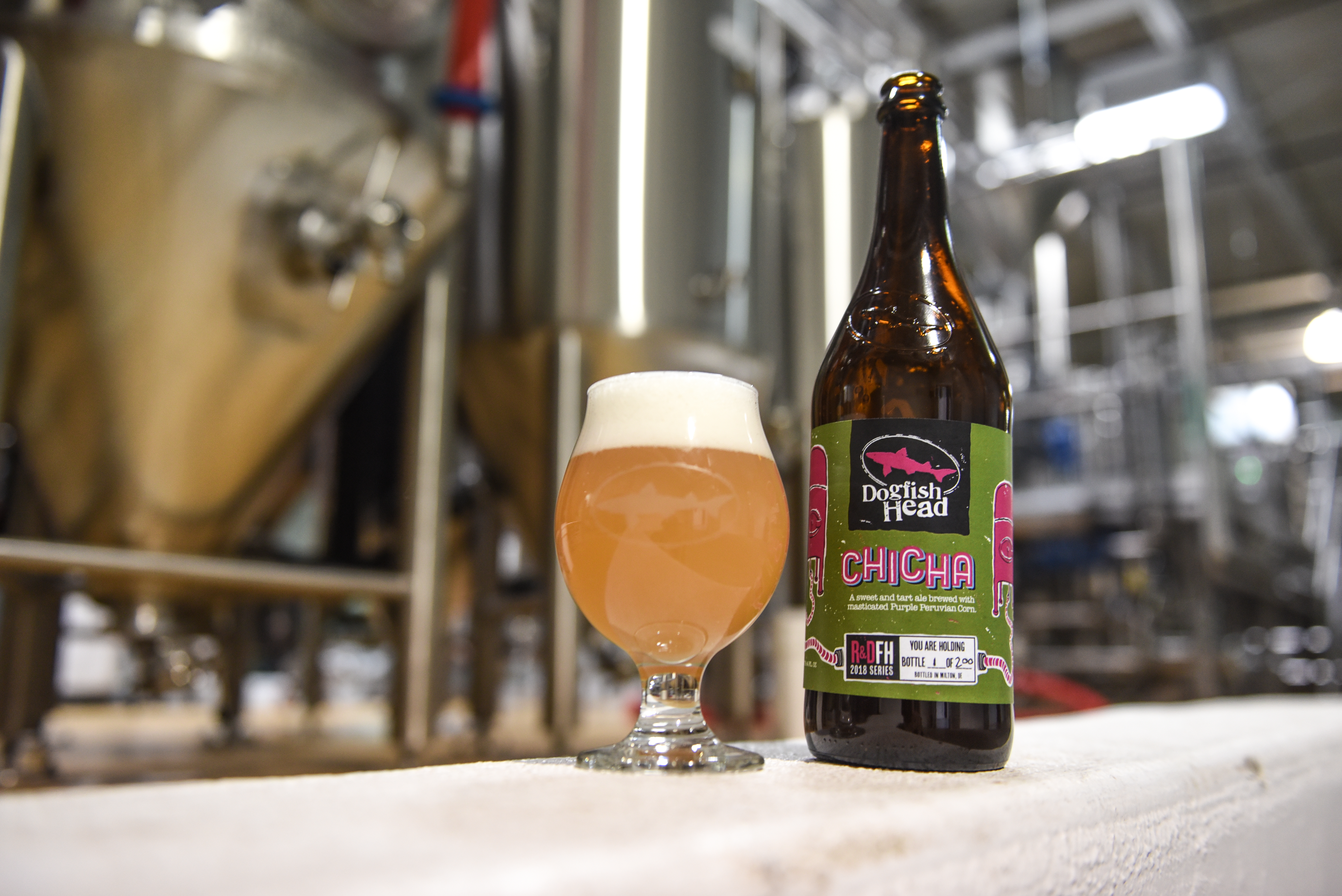 Spit happens. And when it does, you brew Chicha! An ancient Peruvian beer brewed with corn that's been chewed up and spit out, we've stayed true to brewing traditions with our recreation of this ancient ale.
First brewed in 2009 at our Rehoboth brewpub, our latest batch of Chicha was brewed with a little help from our co-workers who jumped in to help masticate the purple Peruvian corn - making it the ultimate collaboration brew! Clocking in at 3.1% AVB, Chicha has a distinct flavor, with fruity and spicy aromas and a dry finish.
Available on tap beginning Saturday, March 10 at our Milton brewery, this year's unique batch of Chicha will also, for the first time EVER, be released in bottles on the same day! Stop in at 11 a.m. to grab your limited edition 750 ml bottle! Priced at $18 each, there's only 200 bottles* of this one-of-a-kind brew, so be sure to get yours!
*Only two bottles per person, folks!