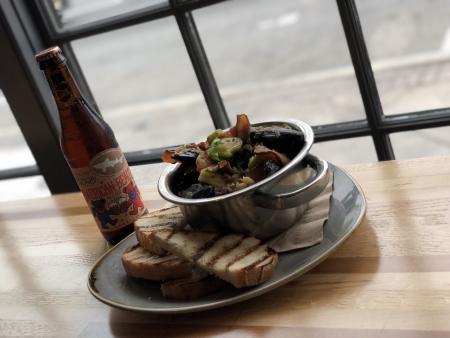 Calling all Dead Heads! To celebrate the comeback of American Beauty and our long-standing collaboration with the Grateful Dead, Dogfish Head's hosting an American Beauty Weekend … and here at Chesapeake & Maine, we're getting in on the fun with a groovy food special.

Come on by on Friday, Feb. 8 to enjoy some American Beauty sriracha honey mussels prepared with hickory-smoked bacon, charred brussels, pickled red onion and fresh sage, and served with grilled French bread. Available in half- or full-sized portions, this psychedelic dish is best enjoyed alongside a pint of American Beauty.

To learn more about all of our American Beauty Weekend events, click HERE.