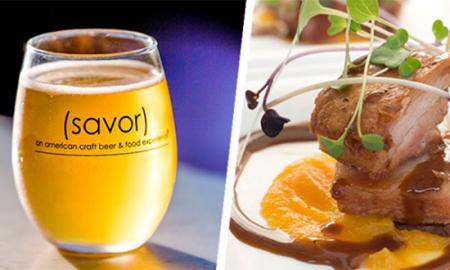 The Brewers Association has decided to cancel SAVOR, scheduled for May 15, 2020. 
---
Discover the intersection of American craft beer and culinary delight. SAVOR marries flavor-forward, independent craft beer with sublime small bites to create an unforgettable experience for beer lovers and foodies alike.
Meet the personalities behind more than 100 small and independent U.S. craft breweries, including owners and brewers, and sample their rare and unique beers.
More than 200 craft beers will be matched to a one-of-a-kind pairing menu designed to tantalize and delight the palate.
We'll be pouring Vibrant P'Ocean and Slightly Mighty.
Learn more and get your tickets now at savorcraftbeer.com!