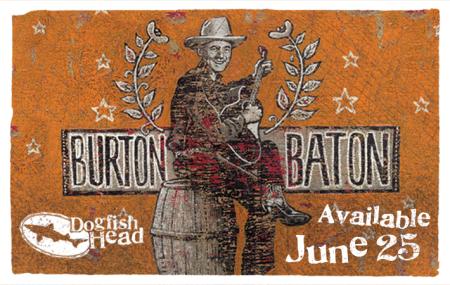 Have you been Hurtin' for a Burton? Then you're in luck ... we've got a fresh batch of everyone's favorite oak-aged Imperial IPA meets English strong ale releasing Saturday, Jun. 25!
This fan-favorite oak-aged hybrid has gained boatloads of support over the years and we're thrilled to be offering a limited number of cans in our Tasting Room & Kitchen. Crafted from two "threads" of beer: an English-style old ale and an Imperial IPA, Burton Baton is then transferred and blended together in one of our large oak tanks.
When enjoying Burton Baton, you'll find an awesome blend of citrus notes from Northwestern hops melding with woody, vanilla notes from the oak. The wood also tends to mellow the 10% ABV of Burton, so tread cautiously!
Available in 12 oz. 4-packs for $15.