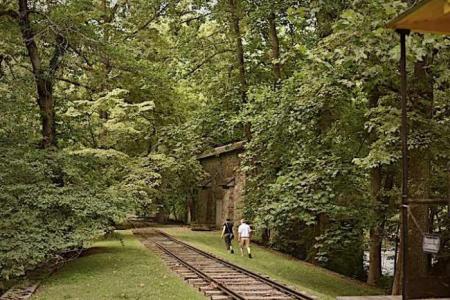 Dogfish Head beer will be available for purchase every Wednesday evening at Hagley Museum & Library for Bike, Hike and Brews!
Visitors can stroll, jog or bike through areas of Hagley's property that's normally closed to foot traffic, and on the last Wednesday of each month (June 26, July 31 and August 28), visitors can bring along their canine companions for Dog Days of Summer! If you're hungry, you can bring a picnic basket or dine at the Belin House Organic Café. Woodside Farm Creamery ice cream will also be available on Wednesday nights!
Admission is $3 per person, and free for members, and children 5 and younger. Use Hagley's main entrance off Route 141 in Wilmington, Delaware.