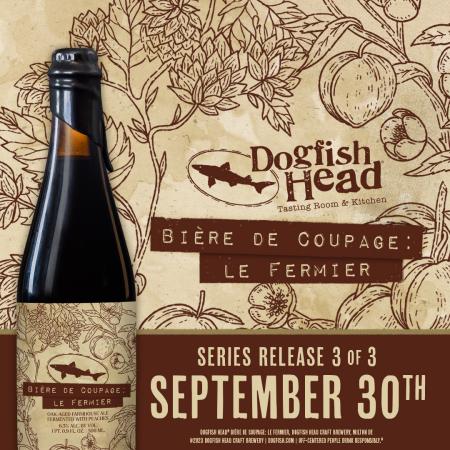 The third and final release of our "Biere de Coupage" series is here with 'Le Fermier'! Mark your calendar for this 500mL bottle release on Saturday, September 30 from the Tasting Room & Kitchen.
Something old, something new. This rustic Farmhouse Ale is the amalgam of a Saison aged in Dogfish Distilling Co.'s gin barrels for 12 months, blended with a 3-year-old oak aged mixed culture golden ale and fresh citrus zest. Clocking in at 10% ABV, be sure to add this to your ageable beer stash folks!
Want to learn about all of Dogfish Head's upcoming events & local releases? Visit www.dogfish.com/events.