Brewery, Brewings & Eats, Chesapeake & Maine, Inn
Milton, Rehoboth, Lewes
,
DE
19968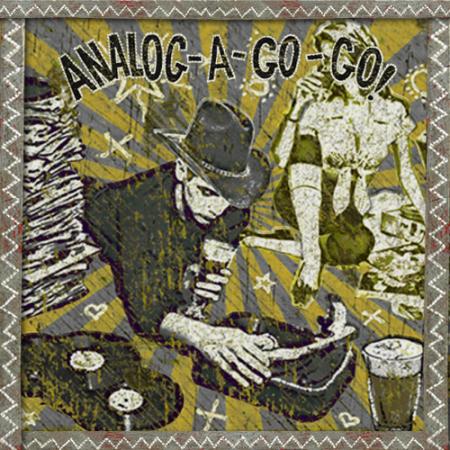 SOLD OUT!!!
Just so you know-know, Analog is a go-go! That's right, our 9th annual celebration of craft will kick off on Friday, November 8 at our Rehoboth brewpub, and continue at both our brewpub and brewery on November 9-10. A weekend focused on all things analog, guests will enjoy special cask beers, craft cocktails, a plethora of vinyl vendors, food trucks, the fan-favorite artisanal marketplace and live music on our world class brewpub stage. See below for the full skinny...
The Brewery
Friday, November 8
It wouldn't be Analog weekend without a little pre-fun celebration at the brewery! Join us for an all-day can happy hour in the tasting room from 11 a.m. to 7 p.m. where we'll have $1 off each and every one of our canned off-centered ales. Then from 3 to 7 p.m. Ogre's Grove will be bringing their comics and collectibles for a pop-up shop while Bastion's Wake hits us with their progressive soundscapes from 4:30 p.m. to 6:30 p.m. Combining progressive with a touch of fantasy, this group's sound is reminiscent of Pink Floyd. Whether it's soaring originals, your favorite metal songs (from In Flames to Static-X) or a classic Zeppelin tune, this little band brings it big and is sure to put on a show!
Saturday, November 9 (the main event)
Lots of goodness will be happening at the brewery on Saturday!
If you select the $25 ticket option, you'll receive a limited-edition Analog-A-Go-Go tasting glass, 9 samples including 6 cask beer samples, 2 distillery samples and a bonus beer, access to our unique vendors, and treehouse and brewery tours. Pints will be for sale beyond your samples. Shop and swap vinyl with local record stores, listen to tunes spun by a live DJ, shop the artisanal marketplace and enjoy food from various food trucks.
If you've ever wanted to see what it's like inside our Steampunk Treehouse, now's your chance! We'll be giving treehouse tours from 11:30 a.m. to 3:30 p.m. Our merchandise shop will also be open to guests all day.
NEW this year, Sippin' on Sonic tours! Our Sippin' on Sonic tour will give you a brief look into our distillery operations, while highlighting the complexity and convenience of one of our most sought-after spirits - Sonic Archeology. You'll have the chance to sample Dogfish Head Distilling Co. Brandy, Rum and Whiskey - the three spirit styles found in Sonic Archeology - for a deconstructed taste of what makes this a totally original drinking experience. The cost of the tour is $20 per person (this is in addition to the cost of your general admission tickt for Analog-A-Go-Go). In addition to your tour and tasting, you'll walk away with a 100 mL bottle of Sonic Archeology. Interested? Make sure to REGISTER HERE.
Also - Bastion's Wake will be playing throughout the day at Analog-A-Go-Go!
Sunday, November 10
We're ending the weekend the very way it began, with an all-day can happy in the tasting room from 11 a.m. to 7 p.m.! Enjoy $1 off each and every one of our canned off-centered ales.
Dogfish Head Brewings & Eats
All weekend long, you'll find an awesome selection of off-centered ales on tap at our Rehoboth brewpub, as well as some killer live music! Check it.
Friday, November 8
Texas based dream pop band Deep Blue Something - best known for their 1995 worldwide smash hit single 'Breakfast at Tiffany's' - is taking the stage on the eve of Analog-A-Go-Go! Show starts at 10 p.m.!
Saturday, November 9
We're back on Saturday with even more live music, this time with Bronze Radio Return! Their rousing, anthemic sound creates an undeniable upbeat atmosphere that's one part dance party and another part roots-rock. Show starts at 10 p.m.!
Sunday, November 10
Not ready for the weekend to be over yet? Come on back to our Rehoboth brewpub on Sunday for a delicious Analog-A-Go-Go themed brunch, with a special DJ spinning vinyl from 10 a.m. to 2p.m. You'll also find a pop-up record shop during that time from Extended Play by Gidgets Gadgets Retro Emporium! Mention 'Analog' for 10% off!
Chesapeake & Maine
Friday, November 8
Head on over to Chesapeake & Maine on Friday from 5-8 p.m. for live, smooth jazz music by Bruce Anthony. While you're there, enjoy 20% off vintage bottles (dine-in only) of some of Dogfish Head's most sought-after brews!
Saturday, November 9
Want more of Chesapeake & Maine? Join us for live music from Kerry Hallet and $10 off our Seafood Sixtel!
The Dogfish Head Seafood Sixtel Keg: The Maine
(Serves 2-4 off-centered people)
Heaping pile of fresh shellfish, local vegetables and potatoes in an aromatic broth, served with grilled bread and drawn butter
$57 / with lobster $70
Sunday, November 10
Lobster Party Sunday just might be the sweetest deal around! Before you head out of town, be sure to stop by Chesapeake & Maine to enjoy a 1.25 lb. lobster for just $12 ... yes, $12! Doors open at 12 p.m., and we'll be featuring live music from Matt Lafferty from 2 to 5 p.m.!
     *This is a dine-in only deal ... sorry, can't take 'em with you. We've only got so many lobsters every Sunday, so this is a 'while supplies last' kind of deal!
The Dogfish Inn
Why not make a weekend of all the Analog-A-Go-Go fun?!
INN packages include the following: 2 night minimum stay at the INN on Friday and Saturday nights, 2 Analog tickets per room (with option to add on tickets and the exception of 4 tickets included with Sweet and Super SWEET cost), Friday night music-themed Fireside Chat with Dogfish Head founder Sam Calagione on Friday night at 6 pm, two Uber vouchers, and shuttle service throughout the weekend. 
COSTS
Single King (6 available):  $509
Double Queen (5 available): $509
Sweet!  (1 available):  $959
Super Sweet! (1 available, 2 night minimum; dates are flexible): $979