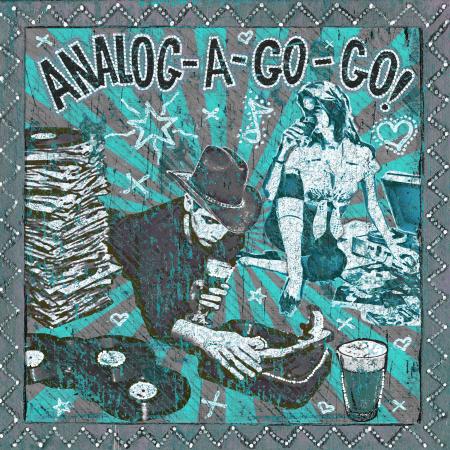 Analog-A-Go-Go is a go-go!
A celebration of all things indie craft, this year's Analog-A-Go-Go festival is happening here, at our Milton brewery this November! Enjoy a plethora of delicious cask beers and craft cocktails, visit our onsite record stores, enjoy local eats from a variety of food trucks and shop at our off-centered bazaar, featuring independent merchants selling vintage goods, arts, crafts, apparel, jewelry, bar ware and more!
When: Friday, November 16 – Sunday, November 18
*Main event on Saturday, November 17 from 11 a.m. to 4 p.m.
Where: Dogfish Head Craft Brewery in Milton, Delaware
**We're officially SOLD OUT!!**
Tickets are just $20 and include samples of seven Dogfish Head cask beers, two Dogfish Head Distilling Co. cocktails and a bonus beer, an Analog-A-Go-Go tasting glass, and tours of the brewery and our Steampunk Treehouse! For more information or to purchase your tickets now, click HERE!
PLEASE NOTE: The Tasting Room will be closed to the public.

Of course ... Analog-A-Go-Go wouldn't be complete without an awesome, weekend-long lineup of live music! Here's who'll be taking the stage at our Rehoboth brewpub

Friday, November 16 – Rehoboth brewpub
Japanese Breakfast
The indie pop solo project of singer-songwriter Michelle Zauner, Japanese Breakfast has mastered the craft of veiling melancholy in full, celebratory shimmer. Psychopomp – her debut record in 2016 – confronts the death of her mother with equal parts breezy shoegaze and existential meditations. Diving deeper into the human psyche, her latest effort – Soft Sounds From Another Planet – explores themes like outer space and artificial intelligence. 

No cover. Show starts at 10 p.m.

Saturday, November 17 – Milton brewery & distillery, Rehoboth brewpub
Analog-A-Go-Go - the main event!
We've planned a day chock full of our favorite things - beer, music, spirits & art - and our brewers have concocted quite the lineup off-centered cask offerings.
Full rundown of the schedule and tickets available here!
**Bonus: we've stashed away a limited number of bottles of The Best Ever Dark Munich Beer Out of Milton just for this special day and they'll be available for purchase in the shop of our Tasting Room & Kitchen.**
Trappist with special guests the Pain Relievaz and DJ @jimshreds 
After you've gotten your fill of all-things craft, head on down to our Rehoboth brewpub. The night's triple feature of live music begins with a special performance by the Pain Relievaz. The most influential, beer-geek, hip-hop group of our generation, this Dogfish Head duo – featuring founder & CEO Sam Calagione and Brewing Ambassador Bryan Selders – is sure to rock the stage. 

Following the Pain Relievaz, DJ @jimshreds takes the stage as we prepare for the main act ... Trappist! 

Formed in 2014, Trappist has one mission – to annihilate listeners with a storm of d-beat, crust punk, power violence and hardcore, all in the name of BEER. Made up of a trio of scene legends – Chris Dodge (bass, vocals and brewing), Phil Vera (guitars, vocals and fermentation) and Ryan Harkins (drums, vocals and bottling) – this group is known for its chaotic, booze-induced sounds. 
The Pain Relievaz take the stage at 10 p.m., followed by Trappist, with DJ @jimshreds will be spinning tunes between sets!
No cover.