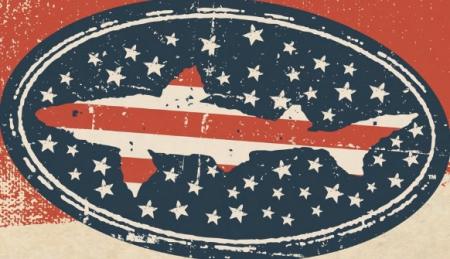 It's that time of year again … the time to celebrate everything craft beer! It's American Craft Beer Week! A holiday that brings together a nation of craft beer fanatics and honors everything our industry represents, we're celebrating with a week full of fun in the Tasting Room & Kitchen at our Milton brewery. Each day we'll have a different theme, with different featured beers to match. See you there?
Monday, May 14 – 'Blast from the Past' featuring '13 Theobroma, '13 Black & Blue, '15 120 Minute IPA, '15 Oak-Aged Noble Rot and '15 Higher Math.
Tuesday, May 15 – 'IPAs in the USA' featuring 60 Minute IPA, 90 Minute IPA, 120 Minute IPA, 120 Minute IPA with El Dorado and Centennial hops, 120 Minute IPA with Galaxy and Citra hops, All Things Yet, Ambrosaic, Lupu-Luau IPA, Flesh & Blood IPA, Burton Baton, Slightly Mighty, Liquid Truth Serum, The Perfect Disguise and Viniferous IPA.
Wednesday, May 16 – 'Wood-Aged Beers' featuring Wood-Aged Bitches Brew, Burton Baton, Siracusa Nera, Dogfish Head Distilling Co. Whiskey Barrel-Aged Raison D'Extra, Dogfish Head Distilling Co. Rum Barrel-Aged Palo Santo Marron, Bourbon Barrel-Aged World Wide Stout, Bourbon Barrel-Aged Olde School Barleywine and Scotch Barrel-Aged Palo Santo Marron.
Thursday, May 17 – 'Sour Power' featuring SeaQuench Ale, SuperEIGHT, Peche de Chene, Festina Peche, Sour Cherry Jam, Trans Neptune Object, Brazzleberry, Second Go Around and Small Step, Giant Leap, as well as sample pours of select beers from our Wooden … it be nice!' program.
Friday, May 18 – 'Cheers to Craft Beer' featuring the release of '19 Firefly Ale. Folks that purchase a pint of Firefly Ale at last call will get to keep their pint glasses.
---
Our merchandise team is also getting in on the American Craft Beer Week fun and offering a FREE sweatband and Koozie when you spend $30 or more in our Milton brewery merchandise shop or at our Rehoboth EmPOURium!
Not going to be able to make it to coastal Delaware for American Craft Beer Week? No worries, our merchandise team has you covered with a special web-only offering! Get a FREE sweatband and Koozie with every purchase ... and when you spend $45 of more, shipping is FREE!*
*Free shipping promotion available only within the 48 contiguous states.