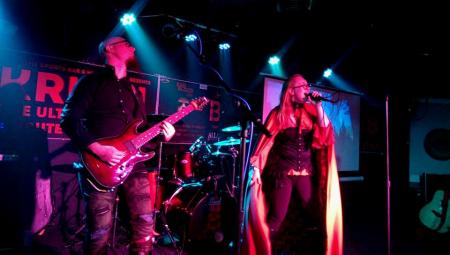 We're kicking off Analog-A-Go-Go weekend with a day chock full of off-centered fun! 
Stop by our Milton Tasting Room & Kitchen on Friday, November 8 from 11 a.m. to 7 p.m. for an all-day can happy hour, where we'll have $1 off each and every one of our canned beers. Then, from 3-7 p.m., Ogre's Grove will be bringing their comics and collectibles for a pop-up shop while Bastion's Wake hits us with their progressive soundscapes from 4:30-6:30 p.m. Combining progressive with a touch of fantasy, this group's sound is reminiscent of Pink Floyd. Whether it's soaring originals, your favorite metal songs (from In Flames to Static-X) or a classic Zeppelin tune, this little band brings it big and is sure to put on a show!
Don't forget! The Analog-A-Go-Go celebration continues all weekend long across Dogfish Head's coastal Delaware properties. For more information about the weekend's festivities, click HERE!