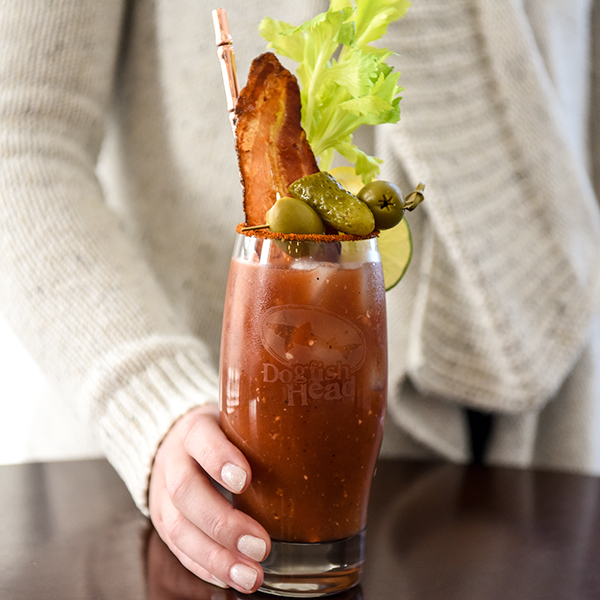 1.5 oz Compelling Gin
5 oz Tomato Juice
0.5 oz Lemon Juice
1 dash Worcestershire Sauce
1 tsp Old Bay
1/8 tsp Celery Salt
1/8 Ground Pepper
Hot Sauce (to taste)
Horseradish (to taste)
Build over ice, gently roll from one large mixing glass to another to mix. Pour into an Old Bay rimmed glass. Garnish with any fixings you like, we went with celery, bacon, olives, lemon & lime wheels and a pickle.