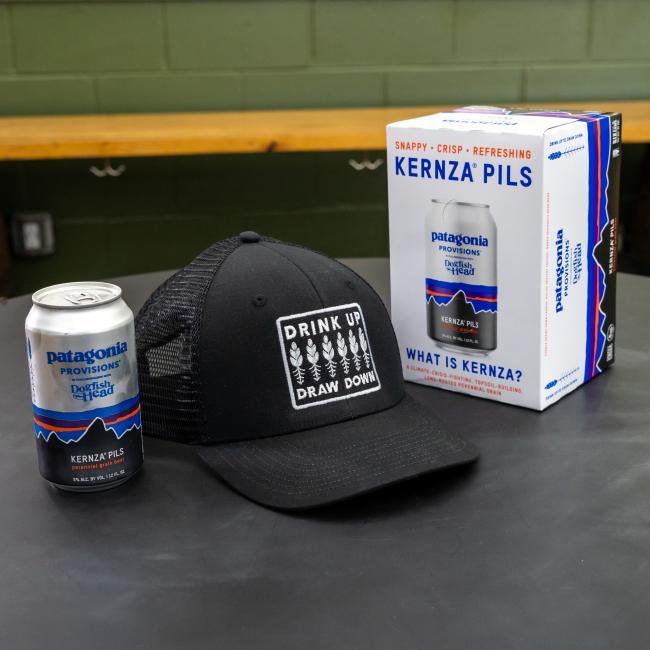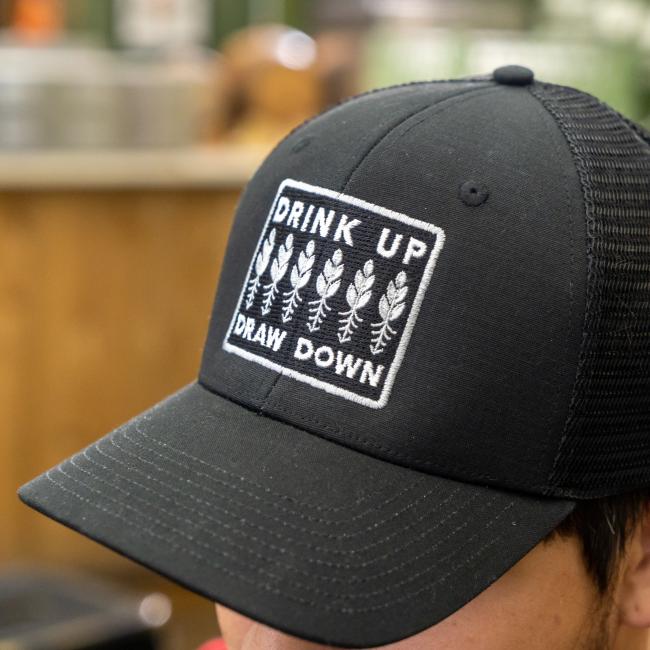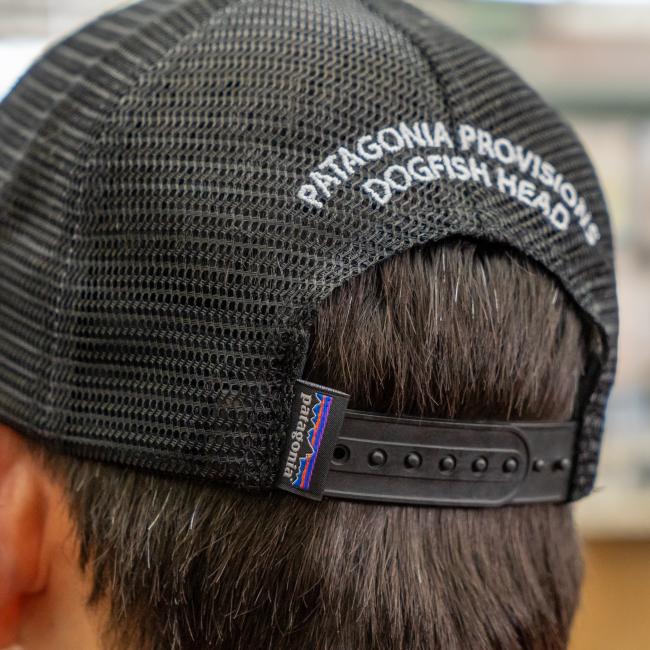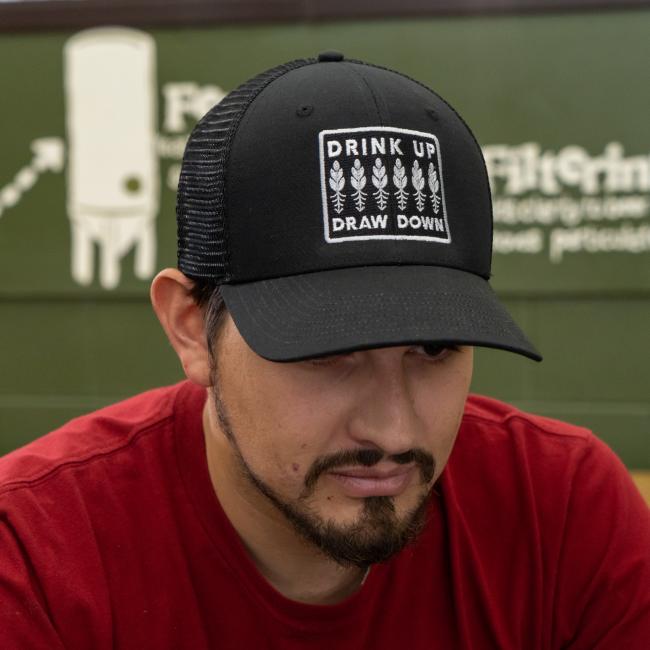 Beer is great but a hat lasts a lot longer…
Snag a limited-edition Patagonia mid-crown trucker hat to commemorate Dogfish Head's partnership with Patagonia Provisions and the April release of Kernza® Pils. This hat features a brim made with Bureo's fully traceable NetPlus® 100% recycled fishing nets, an organic cotton front, recycled polyester-mesh back and an adjustable snap closure.
Limit 2 per customer. One size fits all.