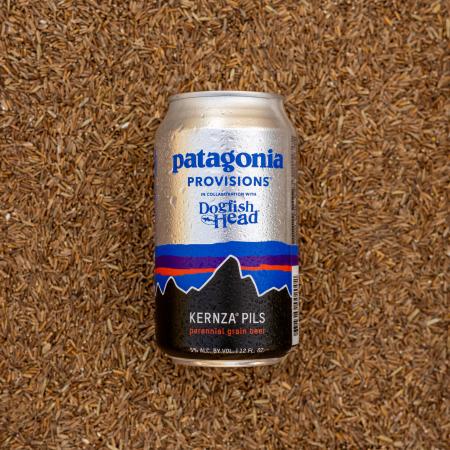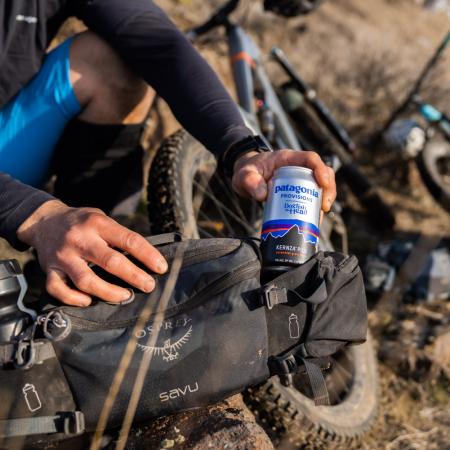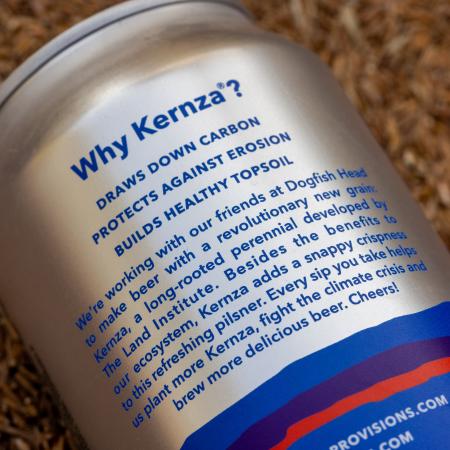 Kernza® Pils
Drink up. Draw down.
Something new is abrew!
With a restless desire to create what hasn't yet been imagined, we've teamed up with our friends at Patagonia Provisions to craft an innovative pilsner that aims to restore our planet with every sip. A crisp, refreshing German-style pilsner, Kernza® Pils is brewed with organic barley, organic Contessa hops, and Kernza® - a revolutionary new long-rooted perennial grain developed by The Land Institute.
A cousin of wheat, Kernza® plants develop massive root structures that can stretch up to 12 feet underground, preventing precious topsoil from eroding. The roots also draw down carbon from the atmosphere and store it in the Earth ... precisely where it belongs.
Bursting with floral notes, Kernza® Pils is bright and snappy, with a subtle spiciness thanks to the Kernza® addition.
Every sip you take helps us plant more Kernza®, fight the climate crisis and brew more delicious beer ... we'll cheers to that!
Kernza® is a registered trademark of The Land Institute. Used under license.
---
Enjoy
---
---
Bratwurst, salmon, chicken salad
---
Experience
Bright gold with an eggshell-white head
---
Noble hops, spicy, floral citrus
---
Crackery malt, spice, green tea, citrus, balanced hops and malt
---
---