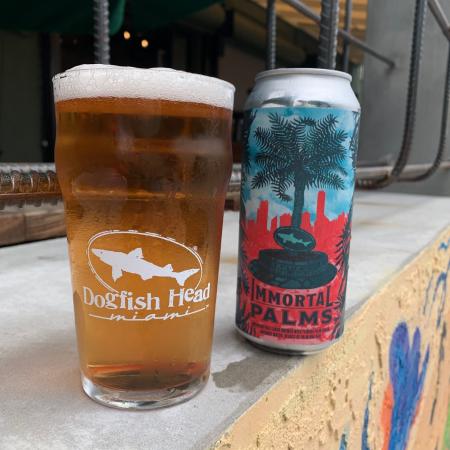 Immortal Palms
Unique & experimental lager
Gather these immortal palms and enjoy this truly unique experimental lager! Incorporating all of the major ingredients of Florida's own palm trees: acai, hearts of palm, coconut water and palm sugar. This bright and crisp lager starts with a floral, fruity aroma followed by herbal notes and a hint of sweetness.
As a pale lager, Immortal Palms is one versatile beer. It can stand on equal footing with lighter fare - think mixed greens and grilled chicken - and it can also play a supporting role to heavier flavors like our very own Conch & Sweet Crab Fritters.
Inspired by our favorite Emerson quote, Immortal Palms will be available on draft and in 16 oz. can 4-packs starting Friday, Sept. 3. Available … until it's not!
---
Experience
---
Fruity aromas of raspberries, blueberries and licorice
---
Medium-bodied, full of a honied bread flavor
---
Finishes dry with a firm bitterness
---