Foil Wrapped Classic
Doppelbock Lager Brewed with Orange Peel, Dried Orange Slices, Cocoa Powder and Cacao Nibs
Inspired by a certain chocolate orange sweet treat, Foil Wrapped Classic is a rich malty take on a classic flavor combination. This winter warmer combines bright, fruity citrus and earthy, decadent cocoa delivered in a traditionally inspired dark bock lager.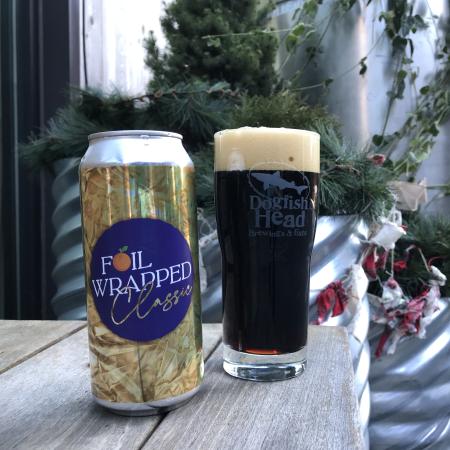 ---
Experience
Clear dark mahogany with tan foam.
---
Candied Orange, Orange Rind, Dark Chocolate, Malty
---
Sweet Orange, Dark Chocolate, Caramel, Malty
---
Medium full body with a long, bittersweet finish.
---