Our off-season specials are some of the best kept secrets in town ... until now!
Thursday, January 18, 2018
---
The temperatures may have dropped, but our off-season specials are still just as hot, and we're here to let you in on some of Rehoboth's best kept secrets! You'll recognize old favorites like Burger and Pizza Night (now called Wood-Fired Nights!), alongside a few new offerings like Beers with Bryan, Fish FryDays and Lobster Party Sundays!
While we may be in a new space, we couldn't give up our off-season tradition of Burger and Pizza Night that so many have come to look forward to. Our Wood-Fired Nights offer the same sweet deal we've had for the past 20 years ... just with a new name! You'll find $8 burgers and pizzas from our menu every Tuesday and Thursday, as well as a $10 specialty burger (on Tuesdays) and a $10 specialty pizza (on Thursdays). *Ends Thursday, May 17.
A new addition to our off-season lineup includes a whole lotta Bryan Selders! Join us for a Beers with Bryan - a monthly pow-wow where you'll have the chance to pick Bryan's brain and talk all-things beer. Everything from brewing, Dogfish history, the future of Dogfish, food pairings and a Q&A session. For just $15, you'll get two pre-selected pints and snacks to pair with the beers, and—BONUS—you get to keep your pint! Only 12 spots are available each month, so give us a jingle at 302-226-BREW to book your spot before it's too late! Upcoming dates include Monday, May 7.
When it comes to Chesapeake & Maine, we've added a few special offerings in that neck of the woods too!
Join us every Friday for our Fish FryDays (see what we did there?) from 4 to 9 p.m. as we feature delicately fried seafood with accompanying sides served family style. Each platter is built to order with rotating offerings based on seasonal availability. Just $15 per person ($10 for the kiddos)! *Ends Friday, May 18.
We've also added Lobster Party Sundays to the mix! What started out as a month-long special, has quickly grown to one of our most popular nights of the week. We're serving up 1.25 lb lobsters every Sunday for just $10! That's right, join us Sundays from 4 to 9 p.m. for one CLAWesome deal! We'll provide the hot butter and succulent lobster, you add on your choice of fresh sides and a cocktail … or two! *Ends Sunday, May 20.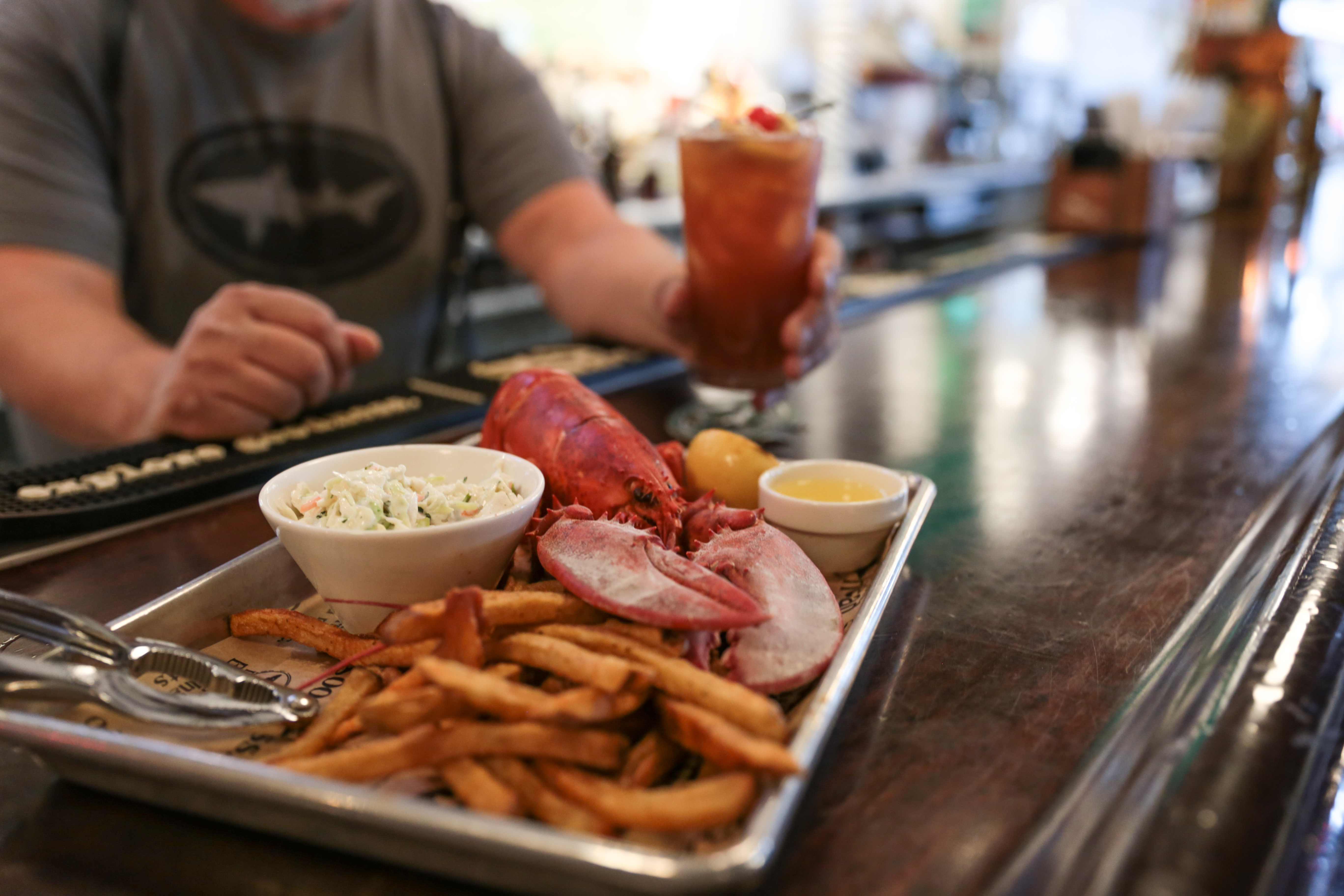 Even in the off-season we're keeping our regularly scheduled Chesapeake & Maine specials with Flights & Bites every Wednesday, as well as our daily Happy Hour from 4 to 6 p.m. (Saturday - 3 to 6 p.m.). Flights & Bites allows you to mix and match specialty small plates whilte tasting your way through a beer, wine or cocktail flight. Happy Hour offers up great deals on food, drinks, or food and drinks! *Flights & Bites will end on Wednesday, May 16.
Now, just in case we don't have your weekdays covered, we're also offering our Saturday Brunch at Chesapeake & Maine from 11 a.m. to 3 p.m. and Sunday Brunch at Brewings & Eats from 11 a.m. to 2 p.m.!
This might just be our tastiest off-season yet!
Off-season specials are only available for restaurant dining, no to-go's. Mug Club discounts do not apply.