Change is in the air ... a fresh lineup of off-season specials and a new head chef!
Monday, October 01, 2018
---
With the end of the summer comes some pretty great perks … no more parking meters, cooler weather, empty beaches, less traffic and best of all, our off-season specials! From a daily 'Happy Hour' and the fan-favorite 'Lobster Party Sunday' to our classic 'Wood-Fired Nights' and the all-new 'Firkin Mondays,' there's something for just about everyone and a special for just about every night of the week!
Let's start at the beginning of the week ...
'Firkin Mondays' are the worst, but we've got something that should cheer you up! Every Monday we'll be tapping a new cask-conditioned beer at Brewings & Eats. You can only get it here, and once it's gone, it's gone … so hurry on in after work to soothe your end-of-the-weekend blues with a couple of ice-cold brews! Pints of each week's featured beer are only $4 each all day long, and while you're raising your glass and sipping on those suds, you can enjoy half-priced appetizers too!*Begins Monday, October 8.
If cocktails are more your thing, head on over to 'Happy Hour' at Chesapeake & Maine – available every Monday through Friday from 4-6 p.m. With a menu chock full of delicious drinks and dishes – from hand-crafted and keg-conditioned cocktails to a slew of scrumptious specialty small plates – you won't be disappointed … promise! *Happening now.
On Tuesdays we're comin' at you with our classic 'Wood-Fired Burger Night' at Brewings & Eats. Starting at 5 p.m., all burgers and pizzas from our menu will be just $8, and each week, we'll feature a new, hand-crafted burger special. *Happening now.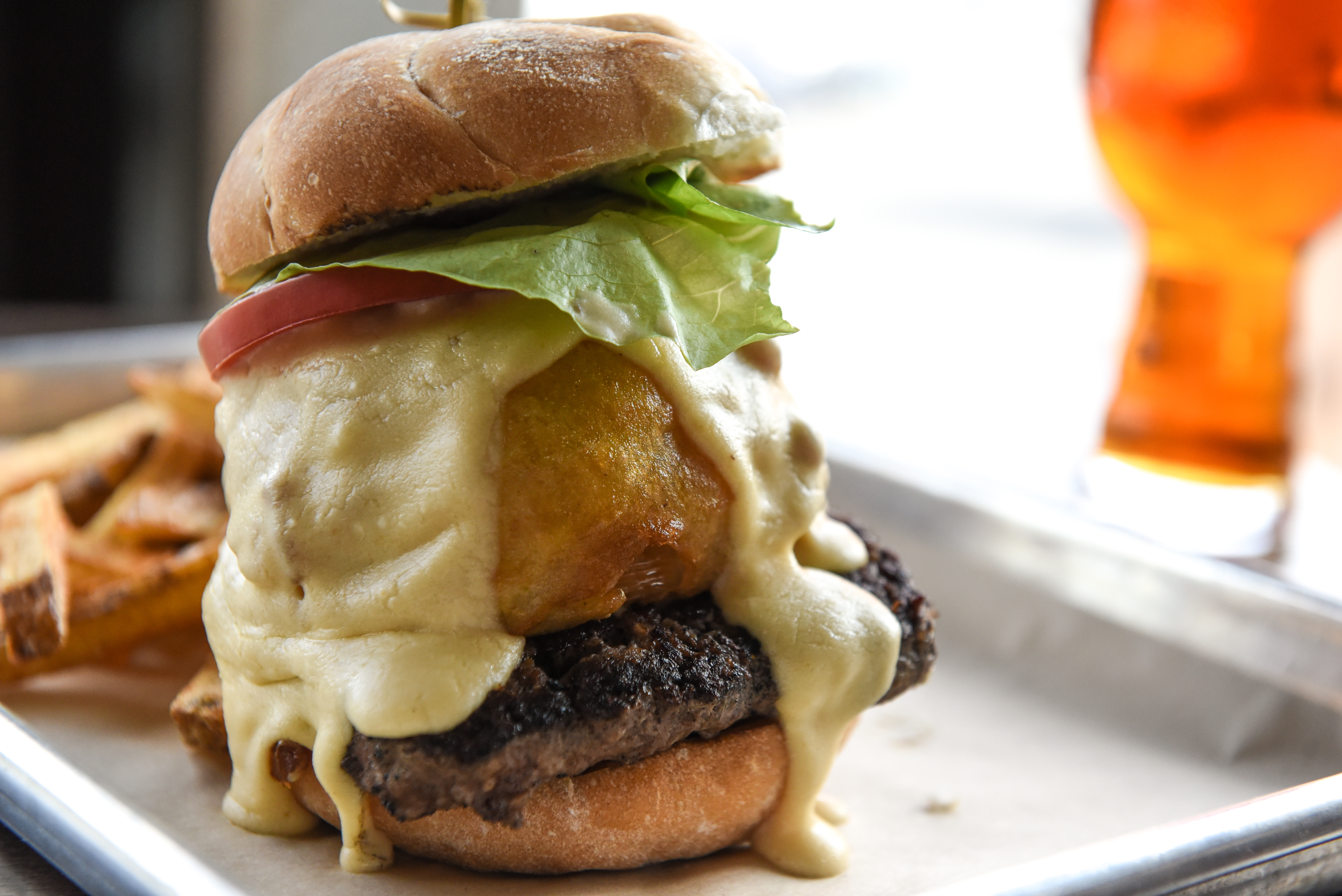 No lineup of off-season specials would be complete without a little bit of live music … enter 'Delmarva Spotlight' nights! Every Wednesday from 7-9 p.m., a local musician will take the stage at Brewings & Eats, and every other week, we'll double the goodness with our 'Beer & Benevolence Night!' Stop by for dinner, drinks or both, and 10% of the proceeds will be donated to a local charity! *Happening now.
On Thursdays, we've got our traditional 'Wood-Fired Pizza Night' at Brewings & Eats. Starting at 5 p.m., all pizzas and burgers from our menu will be just $8, and each week, we'll feature a creative new pizza special. *Happening now.
Fast forward to Fridays … or should we say 'FryDays?' (See what we did there?) Come on in to Chesapeake & Maine every Friday starting at 4 p.m. to enjoy a delicately-fried seafood platter with your choice of accompanying sides for just $15 per person ($10 for the kiddos)! With rotating offerings each week – based on seasonality and availability – 'Fish FryDay' is sure to keep your taste buds on their toes! *Begins Friday, October 5.
If you're looking for an off-season special to satisfy on the weekends, check out 'Sunday Brunch' at Brewings & Eats. Stop by every Sunday from 11 a.m. to 2 p.m., to savor a selection of quintessential brunch dishes, each prepared with an off-centered twist! And to get the party started each week, DJ Woody B will steal the spotlight to spin some tunes from 11 a.m. to 1 p.m. Brunch is a la carte. *Happening now.
Speaking of parties … our beloved 'Lobster Party Sunday' is back! Head on over to Chesapeake & Maine on Sundays from 12-9 p.m. for one CLAWesome, dine-in only deal … 1.25 lb. lobsters for just $10 each! We'll provide the hot butter and succulent lobster, and you add on your choice of fresh sides and a cocktail (or two!). Available while supplies last! *Begins Sunday, October 14.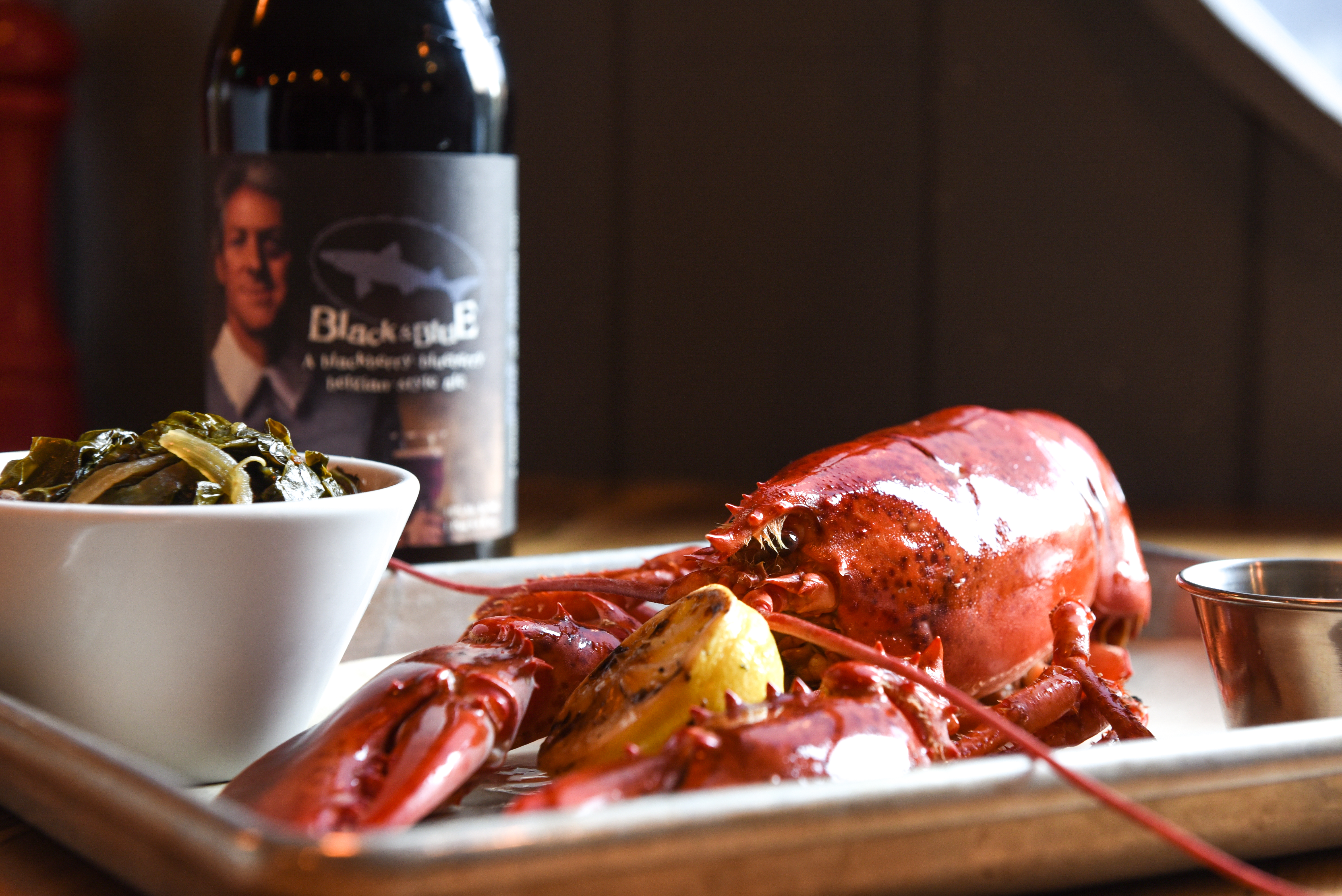 We weren't sure we could top last year's off-season offerings, but then came Lou! Wait … who's Lou?
Leading the charge at both Brewings & Eats and Chesapeake &Maine, and spearheading the execution of this year's lineup of off-season specials is our NEW head chef Lou Ortiz. This Delaware-native turned Denver-denizen returned home in July to bring his gastronomic vision to our culinary team and we sure are happy to have him!
"Here at Dogfish, I'm surrounded by a group of talented, innovative and inventive co-workers, and I couldn't be happier to be a part of this team," says Lou. "As the off-season rolls in, we're excited to start collaborating on ways to mix up our menu and show off our culinary artisanship, and we think these off-season specials are a great place to start!"
Off-season specials are available for dine-in only … no to-go's!
---
Our Rehoboth restaurants aren't the only ones that have some pretty sweet off-season perks. Stop by our Milton Tasting Room & Kitchen every Monday-Thursday from 5-7 p.m. for a special Happy Hour featuring $1 off all cans. 60 Minute IPA, SeaQuench Ale, 90 Minute IPA, Flesh & Blood IPA, Namaste White, Liquid Truth Serum, Lupu-Luau IPA ... the gang's all here!